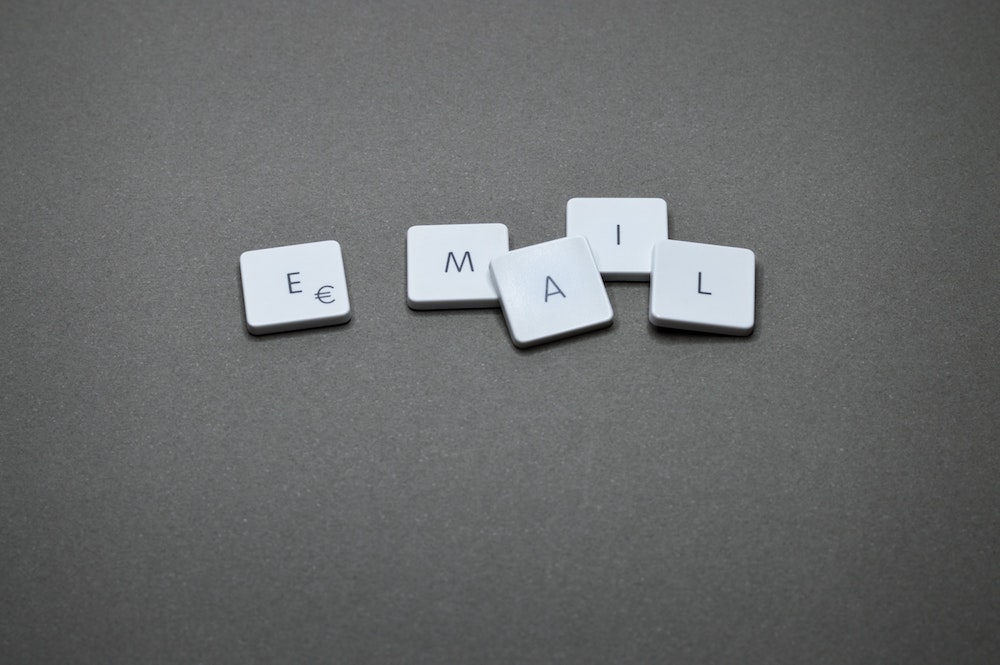 Regardless of your industry or company size, emails are vital to staying connected with customers, selling them your goods and services, building your brand, and ultimately growing your business. In a perfect world, they're a reminder of why your audiences wanted to hear from you in the first place and motivate them to engage more. Mindful emails–ones that prioritize customers' (and prospects') needs/goals/interests–are a way of thanking them for their business, or at the very least, their attention.
If your business is in business (newsflash: it is!), it's not whether emails are right, it's which kinds of emails make sense. And while it's true that in the land of email marketing, there are many paths, for the sake of simplicity, we've explained the seven most common ones here:
Announcement
Have a new product, offer, service, content, upgrade, or team member? (You get the idea.) Tell customers all about it with an email announcement. Anything that's new or different that your customers will want to know about can be introduced with this effective marketing tool. It's a way to say that you're staying relevant and innovative by offering customers something they need or want, though they may not have even realized it yet!
Transactional
This can be a welcome email after someone joins your service, a confirmation email if they purchase a product, or a thank you email sent when they have signed up for your newsletter. Think of these emails as ways of being polite and gracious to your audience/s, as well as keeping them in the loop about their business with you. Everyone appreciates good manners and up-to-date info!
Promotional
Think BOGO (Buy One, Get One), sale announcements, and back to school specials. Any promo or seasonal offer that will excite customers and incite them to shop and/or buy fall under the category of Promo emails. These are often timely, and tied to events like Mother's Day or the 4th of July, but they can pop up anytime you want to motivate prospects or offer loyal customers a special deal.
Drip
More specifically, we're referring to a post-purchase drip campaign. Once a customer has bought your goods or services, don't leave them hanging. Send them helpful tips on how to make the most out of their goods with topics like 101 usages, maintenance tips, how-tos, and inspirational photography. These kinds of paced emails build trust between your brand and its customers to ensure they keep coming back for more.
Nurturing
This email campaign type is a classic lead-gen move. Essentially, nurturing emails prove your business' value in a less overt way than a more sales-y email campaign might. The focus is on your customers (and potentials) and their needs/pain points/goals. These emails should read authentic and build trust over time—though the specific time period will depend on your audience profile.
Content
Any time you publish content, sending an email alerting your contacts that it's live can help drive traffic to targeted online destinations. Sometimes, the email itself is the content—as in an editorial email or digital newsletter. Other times, you'll drive people to your website to check out a new blog post. Or to a product page that's home to an item featured in your content. Maybe you're new to Instagram and want to boost your followers, or you've uploaded a new instructional YouTube video your customers will appreciate. Send an email!
Abandonment
We've all done it… added a bunch of items to an online retailer shopping cart before our cat walks across the keyboard and distracts us entirely. Abandonment emails remind shoppers that those items haven't gone anywhere and that they should pull the trigger already! Think of these as a friendly way to secure a sale for something you already know your customers are considering.
Staying in contact with your customers, educating them about your brand, and letting them in on opportunities are all great reasons to send marketing emails. Equipped with an understanding of the when, where, why, what, and how of email marketing tools, you can feel confident about using them to grow your business and meet your customers' needs. But remember, the email marketing categories outlined above are not always clear cut—some of them can overlap. For example, an email that announces a new product can also include promotional elements like a discount or BOGO offer. And if you frame it right, a content email can double as a way to nurture the relationship between your business and its customers.
To launch a successful email campaign, a good amount of planning (think: previous email/audience insights + strategic goals) and creativity (how they look and read) must go into them. Contact AMJ if you need support in developing and executing a mindful email campaign.