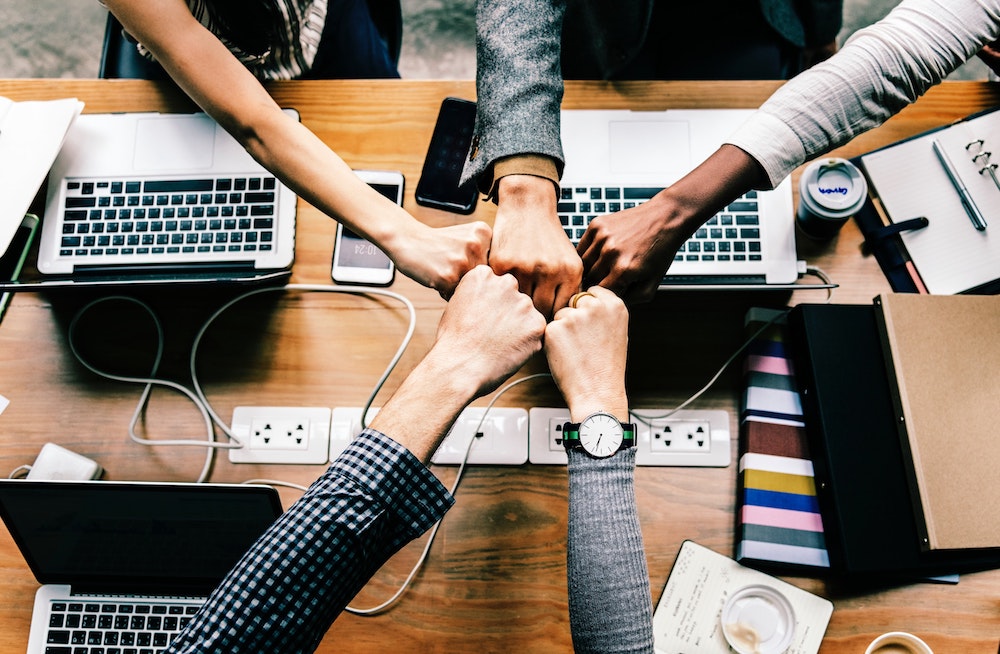 You've heard all the buzz words: engagement, alignment, morale, productivity, retention…There are some pretty solid reasons to invest time, resources, and some upfront thinking into communicating with your company's most valuable asset–its employees.
Employee (a.k.a. Internal) Communications isn't a one-off initiative; it's a year-round, year-after-year courting process that every business, regardless of its size, should commit to. Why? According to a slew of reputable reports (Gallup is a good source), communicating regularly and effectively with employees has the potential to build trust, boost productivity, manage anxiety during times of transition, remind them why your business is amazing and what they do is important, and, at the end of the day, increase profitably. Not too shabby.
Whether your company's employee communications are overseen by Human Resources, the C-Suite, individual department or functional leaders, or you have a dedicated communications staff (perhaps, it's a mix of all of the above), here are a few things to keep in mind when establishing an employee communications strategy:
Consider cadence
When it comes to pacing communications, frequency can depend on the size and complexity of your organization, whether or not you have actual news or information to share, and how many departments are feeding into the communications pipeline. Likely, more than one team or leader will be emailing, posting on your intranet, delivering a desk drop, or shooting off a newsletter, so it's a good idea to have an integrated employee communications strategy and (fingers crossed!) a content calendar, so all stakeholders and contributors have a solid understanding of what's in development, who's accountable, and when it's going live.
Tip: Find the frequency sweet spot for your employees. Don't be spammy, but also don't go radio silent for long stretches of time.
Identify channels
If you have a large field staff, desk drops probably don't make sense. Sending emails with compelling subject lines (don't forget the preheader) will likely yield higher engagement. It might take a little testing, but paying attention to the most effective channels for your employee communications–whether it's a microsite, on your blog, signage, email, video, town hall, or direct mail–will definitely pay off. 
Tip: Where you are communicating with employees is as important as what and how you are communicating.
Be mindful
Before you hit send (or print or record), make sure each communication touchpoint has a purpose. Is it important enough to share with your wider organization or should it be focused on a specific team? Will people care? Do they need to know? Should they know? Can this announcement be tacked onto another announcement? How are they going to feel after reading/watching/listening to it? What action, if any, do you want employees to take?
Tip: Make sure every communication has an obvious intention.
Make it enjoyable
Or, at least, more than just bearable. No one is suggesting announcing a massive layoff or re-org with a joke or meme, but there is room for a human voice and upbeat tone in most everyday communications.
Tip: Always inform, but inspire whenever possible.
Get approval
Even legal will agree, not every employee communication needs to land on their desk for review, BUT you should make sure any outgoing information is accurate, shareable, and approved by the appropriate stakeholders.
Tip: Before drafting any communication, establish the approval process up front.
Track engagement
Successful employee communication is a two-way street. Whether you have a formal method of measuring KPIs or an informal "check-in" protocol, it's a good idea to see how, what, and where you are messaging is being received.
Tip: Seek feedback. Listen. And adapt.
If your business needs expert communications support, AMJ understands the complexities of a sound employee communications strategy and has the writing chops to execute it. Contact us to discuss your needs. Let's work together.